This week we will be focusing on a few of our favourite lodges in the Masai Mara – following our update on Offbeat last week, we thought we should share some of our other remarkable properties we would recommend you should stay at when visiting the Mara. We will start our list almost alphabetically (it probably won't last this!) but at the wonderful Cottar's 1920's Safari Camp.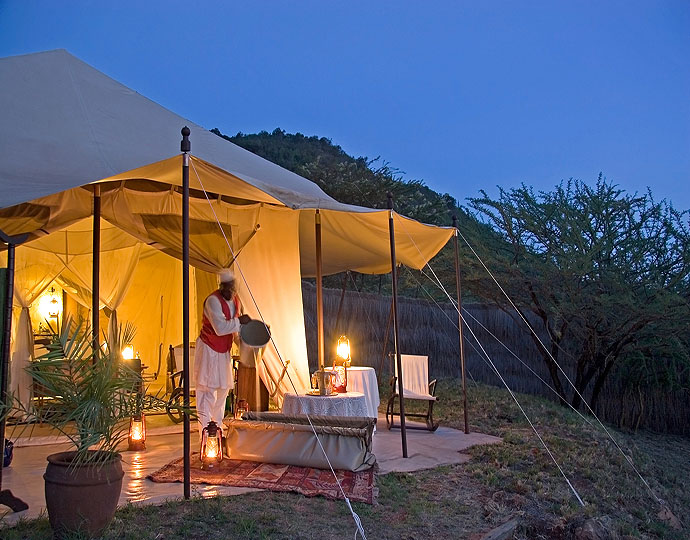 This remarkable camp is in the very southeast of the Masai Mara, quite a bit away from the hustle and bustle of the central Mara. This, you may think, is probably not the best place to be located when your sole reason for visiting the Mara is to be in the very thick of everything. But this special and hugely traditional camp, is honestly, one of the best locations because it is just that bit out of the way. The history of this camp is fascinating, Charles Cottar came to Africa in 1909 from the USA after reading President Roosevelt's exhilarating accounts of his big game hunting expedition in 1906. Quickly establishing himself amongst the first professional hunters in East Africa, he brough his entire family back to Kenya to settle in 1915. In 1919, Charles Cottar along with his sons Mike, Bud and Ted, established Cottar's Safari Service, one of the first registered safari companies offering superior game hunting and film safaris throughout Africa, India and Indochina. With stories running down through the ages of Charles Cottar surviving Elephant, buffalo and three leopard attacks in his life, he finally succumbed in 1939 at the age of 66 to a devastating rhino charge within the Mara region. Mike and Bud, Charles' sons carried on the safari business guiding for the Duke and Duchess of York amongst many others. Mike Cottar was also friends with many famous characters from 'Out of Africa'.
The Cottars family were infamous amongst the British administration for being rebellious and anti-establishment, preferring long stints with African tribes I the wildest Africa. The Cottars were the first to import vehicles specifically for safaris, the first to reach new undiscovered areas such as Lake Paradise, the first to obtain never before seen wildlife footage. It was also normal to have lions, leopards, wild dogs, and chimpanzees as family pets – Mike's son Glen, along with his wife Pat, continued the family business. Pioneers in photographic safaris, setting up the first established tented camp solely for this venture in the 60's in Tsavo National Park, Cottars the camp that is now in the Mara was set up in the 70's and two others in the 80's. Glen passed away in 1996 and Pat in 2010, Glen's son Calvin, along with his wife Louise began Cottar's 1920's Safari Camp and continues to this day to represent the Cottar family safari heritage.
There are three main aspects to the now Cottar's 1920's Safari Camp, including traditional tented canvas tented accommodation, like you have stepped back in time, a bush villa, a little more solid in build but traditional all the same. Then finally there is their conservation camp, which is incredibly traditional and really really rustic… but this is possibly our favourite, as it embodies what safaris should be about (with a tiny bit more luxury, delicious food and exquisite service throughout). If you would like some more information on how to book your stay at the wonderfully historical Cottars, then please get in contact and we will talk until the wildebeest come home about its wonders. Next week, we will be focusing on Mara Plains and Mara Expeditions camp.